This is the Official Flat Earth and Globe Discussion Shirt Vinyl Foil shirt.
You can order yours today for only $30.00. We have several options of shirts that you may pick from. Our Dye Sublimation shirt is only $20.00. Our DTG (Direct to Garment) printed shirts are for white or black, $25.00 Please follow the according links for the shirt you would like.
To order this shirt, click  Brother Nathan's photo here.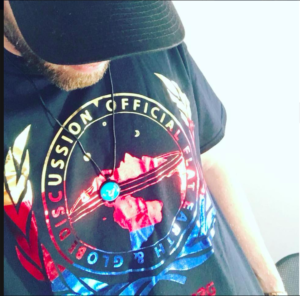 Take a look at these beautiful photos and videos of the group shirts.
http:// https://www.facebook.com/ernie.pearce.581/videos/246726982852545/
Go directly to the purchase page
http://nasaliesorg3.mybigcommerce.com/offiical-flat-earth-and-globe-discussion-metallic-shirt/?_ga=2.112606724.109459347.1538082300-1903876652.1513735465
Thank you for supporting Brother Nathan.
The Greatest reason to buy from NASA LIES, INCORPORATED is because all of our items are made by flat earthers.
NASA Lies is a non profit organization therefore, no officer of NASA LIES may benefit financially by the sales of these shirts.
Brother Nathan is paid $6.00 per shirt sold and this helps him continue to flat earth.
Thank you for supporting the Official Flat Earth & Globe Discussion Group.
Brother Ernest cannot wait to print your shirt for you.